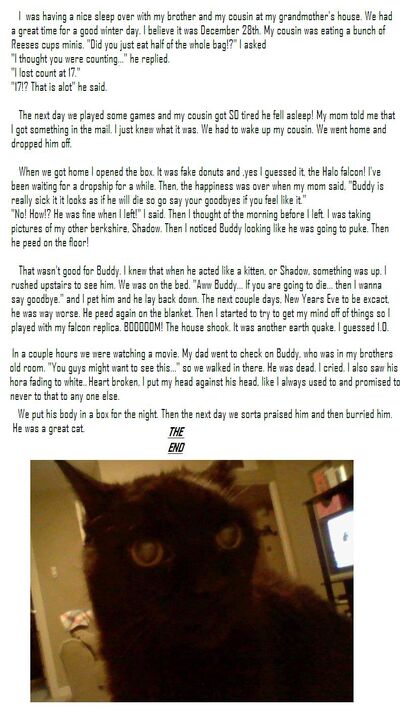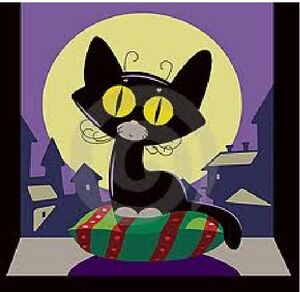 Poor Buddy is a sickly cat with fleas, like Shadow, and Buddy has a huge tallent. If he eats too much fish, and you make him nervous, YOU WILL DEFFINATELLY REGRET IT!!! He will make a terrible meow and a disgusting noise and then, SPLASH!!!! He puked up more than a full grown man can!
Sadly, but an odd date, Buddy rose to heaven on Dec. 31, 2011. I told you the date was odd!
Ad blocker interference detected!
Wikia is a free-to-use site that makes money from advertising. We have a modified experience for viewers using ad blockers

Wikia is not accessible if you've made further modifications. Remove the custom ad blocker rule(s) and the page will load as expected.