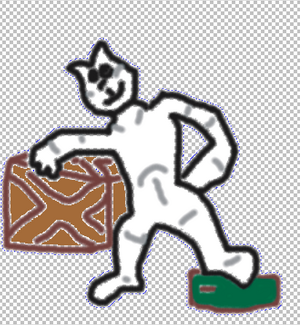 Blitz is a siberian tiger who invents things. Blitz is an enemy to Aaron. Aaron hates Blitz for some reason, but Blitz is a go w/ the flow guy. He was severely injured when being thrown out the window of Max 's space cruiser, and he is left scarred from that. He died February 2013 during the deler Flagship attack. He was shot in the face, then thrown out the flagship's observation deck window.
Ad blocker interference detected!
Wikia is a free-to-use site that makes money from advertising. We have a modified experience for viewers using ad blockers

Wikia is not accessible if you've made further modifications. Remove the custom ad blocker rule(s) and the page will load as expected.