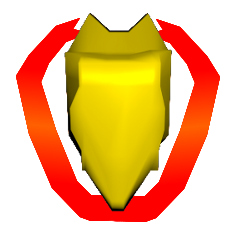 The Animal Rescue Squad (ARS or AETAARS) is a group of factions that band up to rescue civillians. These factions include: The medical team, the rescue squadron, the gas engineers, and the kill squad. 
The rescue mission plot:Edit
1. Gas Engineers
Edit
The first unit shoots gas grenades into the objective, and then send gas masked units in to gas out the rest of the building.
2. Medical Team
Edit
Then the medical team will rush inside (with gas masks) and take all of the unconsious animals (not humans, though) and sort them based off of their health. The ones in good shape go with the rescue squad and the unhealthy ones will stay with them until they can be nursed into health again. 
3. Rescue Squad

Edit
The rescue squad goes into the objective with the medical team and helps them. Then after the medical team is done, the rescue squad flies all of the rescued animals to base, where they are sent off to their natural habitat, or to be quadized. 
4. Kill Squad
Edit
After everyone leaves, the kill squad stays back to nutralize the animal abusers in the most violent way possible. The kill squad is usually the toughest, and they're rutheless.
Ad blocker interference detected!
Wikia is a free-to-use site that makes money from advertising. We have a modified experience for viewers using ad blockers

Wikia is not accessible if you've made further modifications. Remove the custom ad blocker rule(s) and the page will load as expected.